Scotland has shared a special and enduring friendship with our friends across the water for centuries, and we celebrate that relationship by remembering La Garde Écossaise - a force of 6000 young Scots who travelled to fight with the French in the early 15th century. In recognition of their bravery, the Kings of France would name their personal body guard La Garde Écossaise Du Corps Du Roi for centuries afterwards.
Produced and bottled for the Leith Export Company by G. H. Martell & Co of Epernay, this wine was selected for us by our consultant buyer and Master of Wine, Emma Dawson.
Produced with a blend of 46% Pinot Noir, 37% Pinot Meunier, 17% Chardonnay, and a dosage of 10 g/l, it has a classic light golden colour with aromas of white fruits like peach and apricot and a gentle citrus note.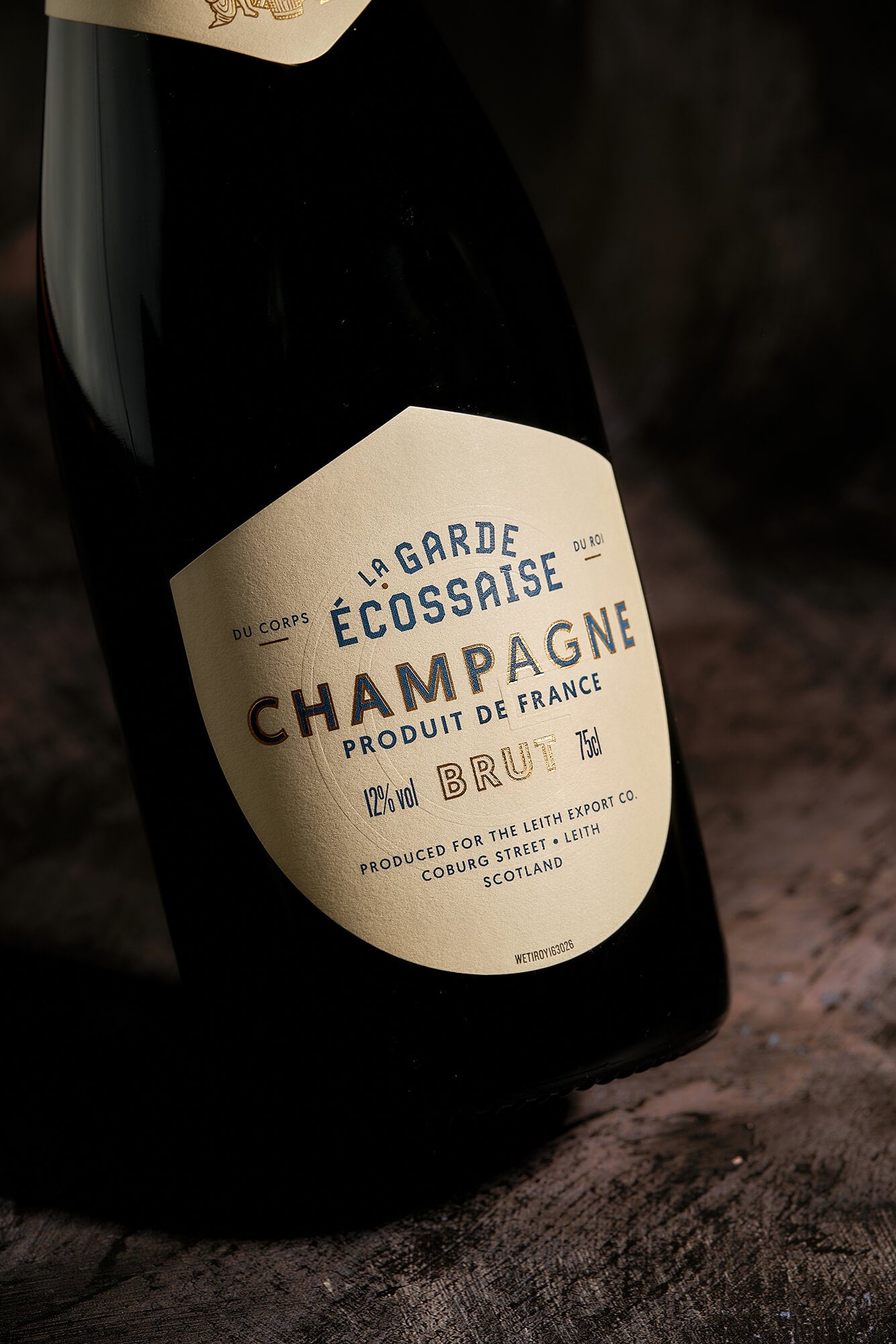 Tasting Notes
Delicate ripe stone fruits with hints of green apple, brioche character and aromas of white fruits like peaches, apricot and a gentle citrus note.

French 75
50ml Lind & Lime
30ml freshly squeezed lemon
15ml sugar syrup
Top up with La Garde Écossaise champagne