We make one thing, and we make it very well.
We set out to create the very definition of what a London Dry Gin should be; to do something very simple, but do it to perfection.
Lind & Lime Gin is forged from the talent, heritage and industry of Edinburgh and its historic distilling district of Leith.
In everything that we produce, our watchword is 'balance'.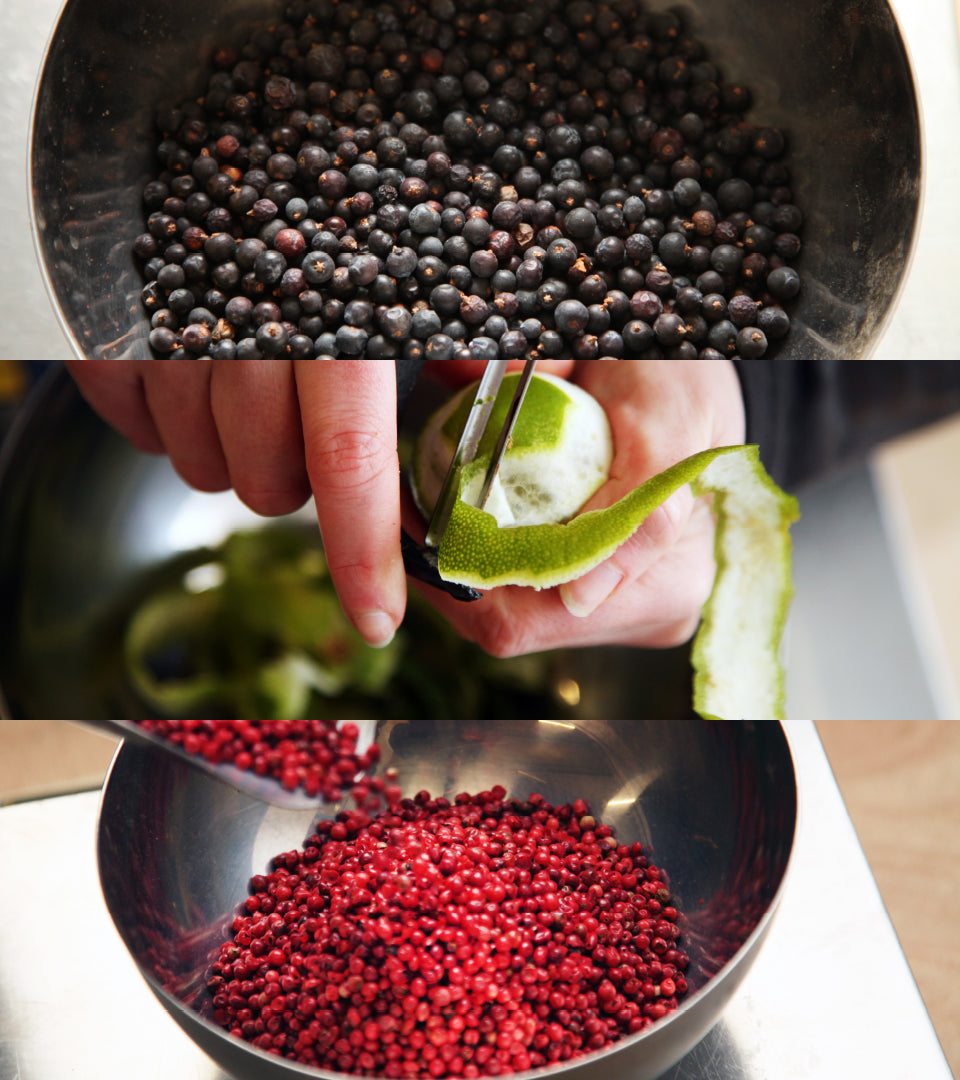 The Recipe
We create our classic robust London dry gin using 7 botanicals, juniper, coriander, angelica, liquorice, orris, fresh lime peel and aromatic pink peppercorns.

Three key flavours:

Juniper
Juniper is the cornerstone of any true gin. It's what makes gin gin. It evokes forest like imagery - fresh pine, juicy berries and earthy aromas.

Lime
Citrus is our signature top note not fruit pastel, confected lime, but zesty refreshing lime. We spend countless hours peeling our organic limes by hand leaving behind the pith and juice which we then use for cocktails on our tour.

Pink Peppercorns
Lime and juniper alone are not enough to create complexity in a balanced gin. We chose pink peppercorns because they have a little bit of everything, they have orange like citrus, warming spice and bursting with red fruits.
Distilled with 100% green electricity
Produced with 100% organic ingredients
Packaged with 100% plastic free materials